Finding ways to get out of the house with your partner
Are you and your partner looking to get out of the house for a change? And I don't mean just a trip to the store, I mean something special for the two of you. While there are many different things you can do as a couple like go to the movies or out to eat there are also a few other things that you probably never thought about doing before.
If you and your partner want to mix things up when the weather is nice, you could go to the park for a long bike ride or maybe pack up a picnic and leave for the afternoon. Every once in a while you should do something very special with one another.
Are either one of you good cooks or interested in learning in how to improve your cooking skills? Taking a cooking class could be for you. Not only do you get a meal but you get to cook together in a different environment without your kids asking you a thousand questions and asking a 100 times, "is dinner ready yet?!"
Another idea would be taking a day off for yourselves and having a nice relaxing day at the spa together. Spas offer couple massages but if a couple massage isn't your thing, there are many other treatments offered.
Get you out of your house every once in a while so that you can just spend time with your partner. And let's be honest everyone needs a day off from their kids once in awhile.
*This post was contributed by Canisius College marketing student Molly Mayhew
Are Boys & Girls Really Any Different? Boys are struggling in school
If you've ever marveled (or wondered) about how different boys are than girls, I'd like to introduce you to someone you should know:
Title IX is a law passed in 1972 that requires gender equity for boys and girls in every educational program that receives federal funding.
Title IX, a law passed in 1972 that requires gender equity for boys and girls in every education program that receives federal funding.   Although Title IX is best known for breaking down barriers in sports for females, opening doors for girls to pursue math and science, among other things.  By the early to mid-nineties, the media, educators, and social scientists were mostly focused on "girl issues."
Fast forward to 1996, Michael Gurian's book, The Wonder of Boys became a New York Times bestseller… after it had been rejected by 26 publishers who were still looking for books about girls.  Gurian's book was indeed "risky business" at the time.  Never before had a book been written based on science (neurobiology) and science that had not yet been applied to child development.
Earth-shattering, alarming, and now confirmed every time you open a newspaper or magazine.
Even thought Gurian was attacked by some reviewers, who argued that boys' issues meant very little.
But something else started happening.  Moms, dads, and teachers began writing letters to Michael (no e-mail then) about "the struggles of boys."  The Wonder of Boys sounded the alarm that boys were struggling and falling behind in all areas of learning…
Fast forward 20 years, and the cry remains.
Boys are struggling (see some articles here)
Books are being written such as:  women catching up…
Girls are graduating from college at increasing rates
And don't even start with poverty or boys of color…because you'll end up completely depressed!
Michael Gurian, and his team of Gurian Institute certified trainers are changing the face of education…  www.gurianinstitute  and they need YOU to be the "feet on the ground"  …see the flyer
The Gurian Institute has been training leaders in the field and hosting the Summer Institute  primarily focused on schools   facebook…opt in and get a Special Report…
This year, GPC began to bring parents closer into the fold…including talking to Michael…and example of the resources here:  see:  opt-in here and learn about….
Michael has written books that cover every aspect of raising outstanding men and women; business; moms & sons
So I hope you'll do some research…and spread the word
Increased Awareness About Football Related Concussions is Cause for Concern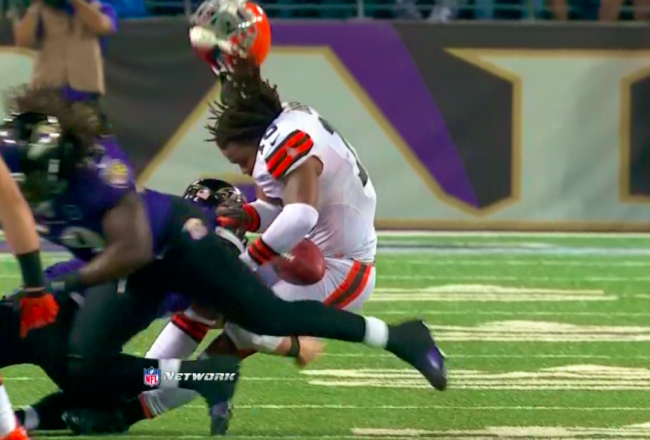 *Google Images*
In recent years there have been many sources relating ex-pro football players deaths to repeated hits to the head that they had suffered during thier playing career. These repeated concussions due to football have had significant long term health effects on ex players. The most recent and noteworthy being Junior Seau, an all pro linebacker,  who committed suicide much to the surprise fo his friends and family. After death Seau donated his brain to science for it to be examined for a possible link between his prior concussions and his death.
C.T.E Believed to Cause These Behavioral Changes
They found one, its called chronic traumatic encephalopathy, or C.T.E., a degenerative and incurable disease whose symptoms can include memory loss, depression and dementia. C.T.E. is believed to be causing these deaths and is belived to be the cause of dramatic behavioral change in ex-nflers years after they stop playing. This has caused much debate among the NFL and they are now being sued by many ex players claiming that the NFL with held crucial information about the long term effects of concussions. Given this new information, it begs question, would you allow your son to play football? This questions has been much debated in recent months. Even President Obama chimed in saying that "I would think long and hard before I would allow my son to play football". It is true that football is probably one of the most violent sports there is, but at the same time the comrodary among teammates and the friendships and lessons that can be learned through football are unlike any other and can last a lifetime. But knowing that years down the road that repeated hits to the head can cause serious, life threatening brain trauma it's up to you parents to make that decision for your son.
 * This article was written by Matt Hurley a student in Renee Martinez's marketing class